Personal cybersecurity for individuals involves the techniques and best practices used to protect your privacy, data, and devices from unauthorized access and malicious cyberattacks.
3) Protection of personal devices
Device security made to protect data stored on smartphones, laptops, and other devices, as well as these physical devices as a whole, from malicious actors looking to corrupt information for personal gain.
1) Online Privacy
Online privacy includes the ability to control the information you share online and who has access to it, including protecting your identity.
2) Data protection
Protecting your online data from malicious actors, along with the ability to restore such data if rendered unusable.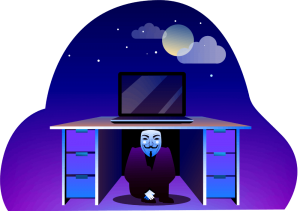 This service is ideal not only for cryptocurrency fans, celebrities, IT professionals and just wealthy people, but also for absolutely every person who wants to ensure a high level of cybersecurity for themselves and their information.
Priority goals and service packages
Basic protection
1) One-time setup of two devices;
2) 1 hour of consulting on basic personal cybersecurity issues;
3) One-time provision of the service without further support;
4) Information materials as a gift.
Premium protection
1) Setting up all devices (up to 6 pieces);
2) 5 hours of technical support monthly for any issues related to cybersecurity;
3) Permanent protection and provision of recommendations on the basis of a contract for at least 6 months;
4) Information materials as a gift.